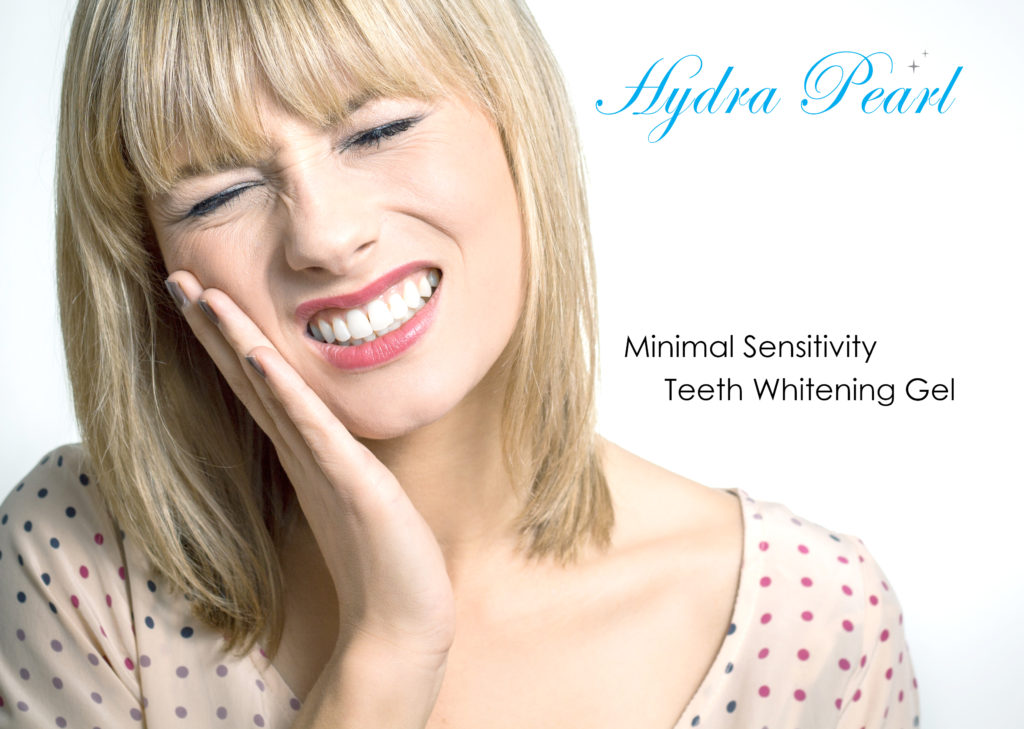 Hydra Pearl Take-home Teeth Whitening System has been considered among the most popular and effective products in this regard. 99% of patients surveyed experienced little to no sensitivity using Hydra Pearl whitening gel. Our gel has shown time tested outcomes for the complete removal of resistant tooth discolorations and stains for improving esthetic profiles and natural smiles without causing sensitivity or gum irritation.
Professional teeth whitening treatments performed by dental professionals, cosmetic dentists, and certified dental hygienists offer great improvements by removing stains and discoloration from teeth which are resistant to regular tooth brushing, mouth rinsing, and flossing. However, people find it extremely difficult to manage time for long appointments in the dental offices. At home teeth whitening kits prescribed by dental professionals have been introduced in order to overcome these problems. At home teeth whitening gels and strips showed good results but users reported greater degree of sensitivity and gum irritation in some cases. Hydra Pearl Take-home Teeth Whitening System has especially focused on the prevention and management of drawbacks and side effects encountered in traditional formulations.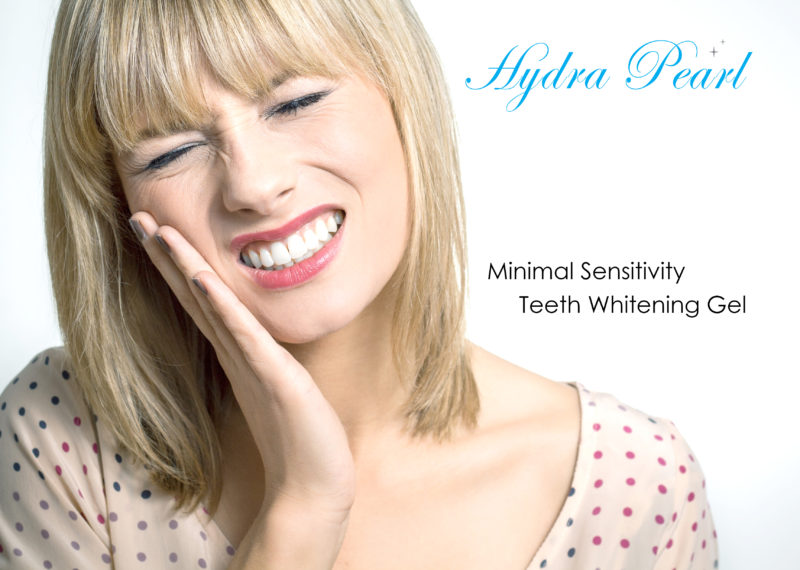 Why hypersensitivity and gum irritation usually develops following use of teeth whitening products?
Professional teeth whitening procedures are performed under controlled conditions by expert cosmetic dentists in the dental office. Dental professionals provide complete gum protection by applying rubber dam and gum protection barrier pastes. Teeth whitening gels do not come in contact with gums during in-office treatments. Furthermore, professional application ensures strictly recommended contact of tooth bleaching gels with outermost enamel layer preventing contact with dentin tissues.
Sensitivity develops when bleaching agents come in direct contact with sensitive dentine or are absorbed within the fluid containing dentinal tubule channels. Some individuals do not follow instruction provided by their dental care providers. The desire to get quicker results, extra white teeth, and brighter smiles lead to the application of teeth whitening gels in excessive amounts for prolonged time periods causing hypersensitivity of teeth due to deeper penetration of bleaching agents in the dentinal tubules. Furthermore, excessive quantities of these agents poured into the trays leach out and become the reason of gum irritation and ulceration.
Why Hydra Pearl take-home teeth whitening system is safe?
Our whitening gel is specially formulated for combating hypersensitivity during and after bleaching of teeth with clear instructions of use in the brochure provided within the packets. Two special ingredients have been incorporated in these gels in this regard i.e. potassium nitrate and sodium fluoride.
Potassium nitrate is considered as the major desensitizing agent used in medicated toothpastes and mouth washes. Potassium ions in this compound function as blocking agents for the production of synapses between nerve cells. This action inhibits the excitation of nerves within the deeper tooth portions reducing sensitivity, discomfort and pain. Sodium fluoride compound causes mechanical blocking of dentinal tubules inhibiting outward fluid movement, which is largely responsible for producing sensitivity.
What is the benefit of reduced application time of these gels?
Hydra Pearl teeth whitening gel have been shown optimum whitening outcomes following application time of only 15 minutes as compared to 30-40 minutes duration of most available products. This feature provides twofold significance,
Less chances of hypersensitivity owing to reduced contact time with teeth.
Quicker results and increased patient satisfaction.
Always benefit from the use of these innovative and unique at home whitening gel after complete consultation with your cosmetic dentists and dental hygienists. Follow expert instructions regarding use of bleaching trays, quantity of gels and the time duration advised by them.